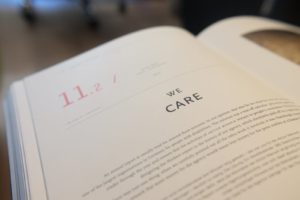 At CMC Consulting Inc., we provide Consulting/Advisory Services in the areas of Strategy Development, Marketing Services, Project Management, Product Launch, Digital Transformation, Crisis Communications, Raising Capital, Investments and Brand Storytelling on a contract basis.  You've identified a gap in your business and you need some additional perspective on how to bring it to the goal line. We provide ongoing counsel as well as one-off projects to help you achieve your goals. Our objective is to provide the necessary tools, action plan and vision to individuals & organizations in order for them to move in a direction of growth. Progressive & forward thinking strategists with a unique ability to identify, captivate and target market YOUR industry specific audiences. Bottom line, Big money thinkers…Results driven! Our hands-on approach, eclectic resume and unique business sense will inspire a new attitude towards your situation and/or the work you do! Our Expert Staff combines 30+ cumulative years in marketing & consumer credit markets, allowing us to work within many different verticals, with all types of people & organizations.
Strategy Development
You need a strategy – or maybe you already have a strategy, but it needs tweaking. We can work with you and your team to ensure that the essentials are there, that your business goals are being addressed, that you're considering the right platforms and the right audiences, and can help you put it all together. Using a vast knowledge of industry knowledge and research, we'll be able to help ensure that you've got a strategy that works.
Product Launch
You've got a new product that you're preparing for the market and you want to get the most mileage. We can help by developing a plan with you that is creative, bold and worthy of note. While your team will be responsible for executing the plan, we'll make sure that it has all of the elements that are there and coach you throughout.
Executive Communications
Executives are not digital natives. And while many of them understand that digital is important, they don't always speak the same language. We can help them understand, adapt to and incorporate digital thinking in their professional or personal lives.
Digital Transformation
The impact of social and digital media is being felt beyond the marketing or communications departments. We're in an era of social business, where multiple departments, from legal to IT to human resources to customer service, all have a stake in the matter.  If you need to harness the true power of social, it's time to develop a digital transformation plan.
Crisis Communications
In the past, businesses had the luxury of time as a crisis developed, when they could assess the situation, gather the appropriate personnel and control the message. Those days are long gone as information now moves at the speed of tweets. Having been on the front line of digital hand-to-hand combat in the last decade, we can help you defend your brand's reputation in the time of need – and more importantly, before a crisis hits.
Brand Storytelling
While the phrase does get bandied about quite a bit, the fact is that humans thrive on stories. We always have. How can your brand go from message transmitter to true storyteller? We will help outline some of the essentials for you as you make the emotional connection between your brand / products and your audiences.
Coaching and Crisis Management Solutions
For individuals facing imminent financial hardships that develop due to any Tax, Credit, Business, Legal or Loan scenario, there are many advantageous opportunities & programs available to the everyday person that are heavily sought after once the consumer is made aware. There is no hardship too big or too small that can't be solved with a well developed, carefully crafted, solution-based action plan. We have selectively partnered with professionals and agencies throughout the nation allowing us to extend our reach beyond our West Coast headquarters. CMC Consulting will help identify which opportunities are best suited for your situation, prepare & process all documentation required & walk through the solution with you until your problem is solved!
Project Management
Only the strong survive is a key statement we invoke when it comes time to carry out on a project. Having keen foresight, identifying exceptional talent and implementing an aggressive yet sincere execution style is VITAL to the success of any projects future. Every element of the process matters and we are extremely selective with whom we enlist to fulfill the various duties on a project. With so many moving parts and considerable room for error, having the right partner to manage your project is essential. Time is always of the essence for us and we make sure every minute is producing results. We will give you so much more than you have bargained for!
Contact Us Today:
Email: stacey@cmcconsultinginc.com
Toll-free: (844) 236-3332
Fax: (844) 744-2699
Business Hours:
Monday-Friday: 8:00 A.M. – 8:00 P.M. PST
Saturday & Sunday: By Appointment Only
Let Us Know How We Can Help You 

↓
---